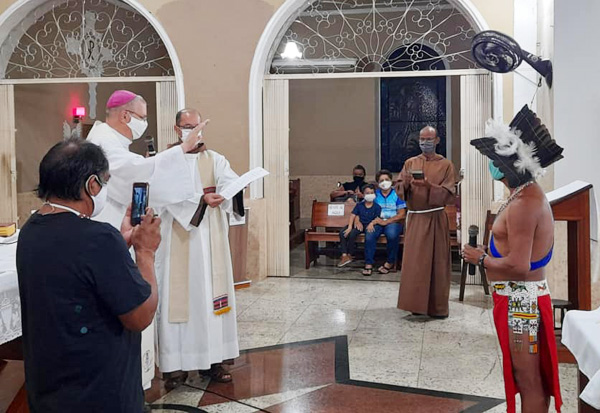 Evil books will be abundant on earth and the spirits of darkness will spread everywhere a universal slackening of all that concerns the service of God. They will have great power over Nature: there will be churches built to serve these spirits. People will be transported from one place to another by these evil spirits, even priests, for they will not have been guided by the good spirit of the Gospel which is a spirit of humility, charity and zeal for the glory of God. On occasions, the dead and the righteous will be brought back to life. (That is to say that these dead will take on the form of righteous souls which had lived on earth, in order to lead men further astray; these so-called resurrected dead, who will be nothing but the devil in this form, will preach another Gospel contrary to that of the true Christ Jesus, denying the existence of Heaven; that is also to say, the souls of the damned. All these souls will appear as if fixed to their bodies).
Our Lady of La Salette 19 Sept. 1846
(Published by Mélanie 1879)
So I guess the new LAUDATO SI CHURCH needs clergy consecrated in the Roman Catholic Church first
before the leave the Catholic Church en masse.
I guess the evil spirits or demons want apostatized consecrated clergy to serve them in the new church...
An Indian Chief becomes a Deacon in Brazil
On January 8, 2021, Bishop Bernardo Johannes Bahlmann of Obidos, State of Para, Brazil, installed Indian chief Tito Meri as an extraordinary minister of the Eucharist, Baptism and Marriage. The ceremony took place in St. Anthony of Padua parish church in the city of Oriximina. Tito Meri is the ninth Indian extraordinary minister. The eight previous ones were made in December 2020. Let us stress that these ministers are invested with the power of giving Communion – no one knows the respect that will be shown to the Holy Sacrament in their tribes – and also of celebrating marriages. Francis said in Querida Amazonia: "I dream of Christian communities capable of generous commitment, incarnate in the Amazon region, and giving the Church new faces with Amazonian features." If the Conciliar Church can hardly be considered as carrying on the teaching and morals of the Catholic Church, what can be said about Francis' Tribalist Church? It seems there is no longer any doubt that the latter is not Catholic.
Source